JOIN US!  TASTE US!  SHOW YOUR LOVE "for Love & ART"
Indulge yourself in some of Dallas finest up-and-coming fine, contemporary and street artists, photographers and artisans! There is something for everybody including live body painting, live music, face-painting, culinary cuisine, artisan vendors and free chocolate!
The Chocolate and Art Show contribute to positive social change by building a network of artists of all mediums, collectors and artist enthusiasts to come together for two nights to celebrate the arts and support local business and local arts.
Through "ART" our community of artists will come together with Chocolate and Art to raise awareness and support For Love & Art a charity that brings the Art Experience to those with limited mobility.
Chocolate and Art has partnered up with Artists for Trauma to create a spectacular two night event so that they are able to continue their work.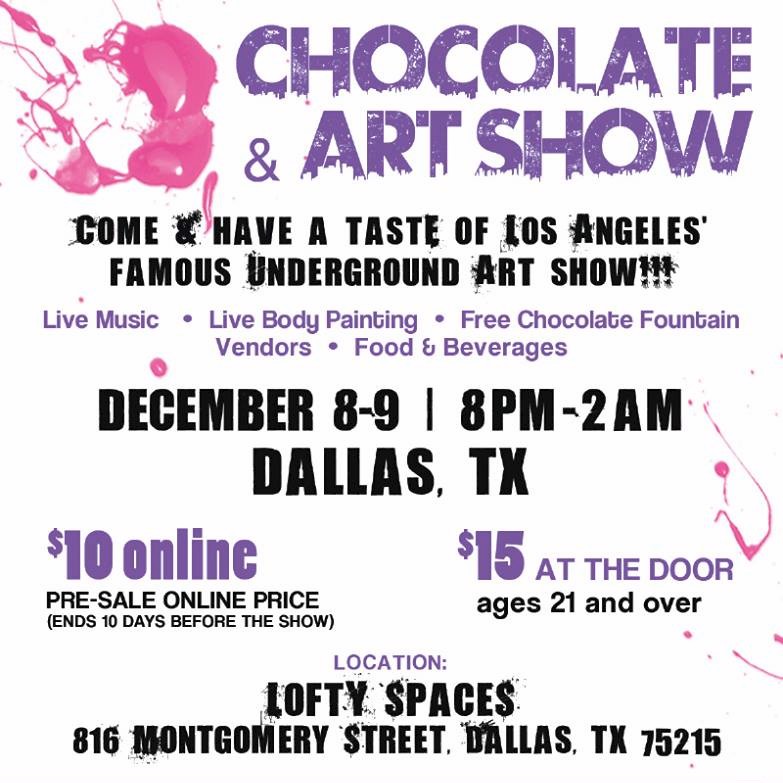 See ya'll in DALLAS!